Philadelphia Union Tickets On Sale Now!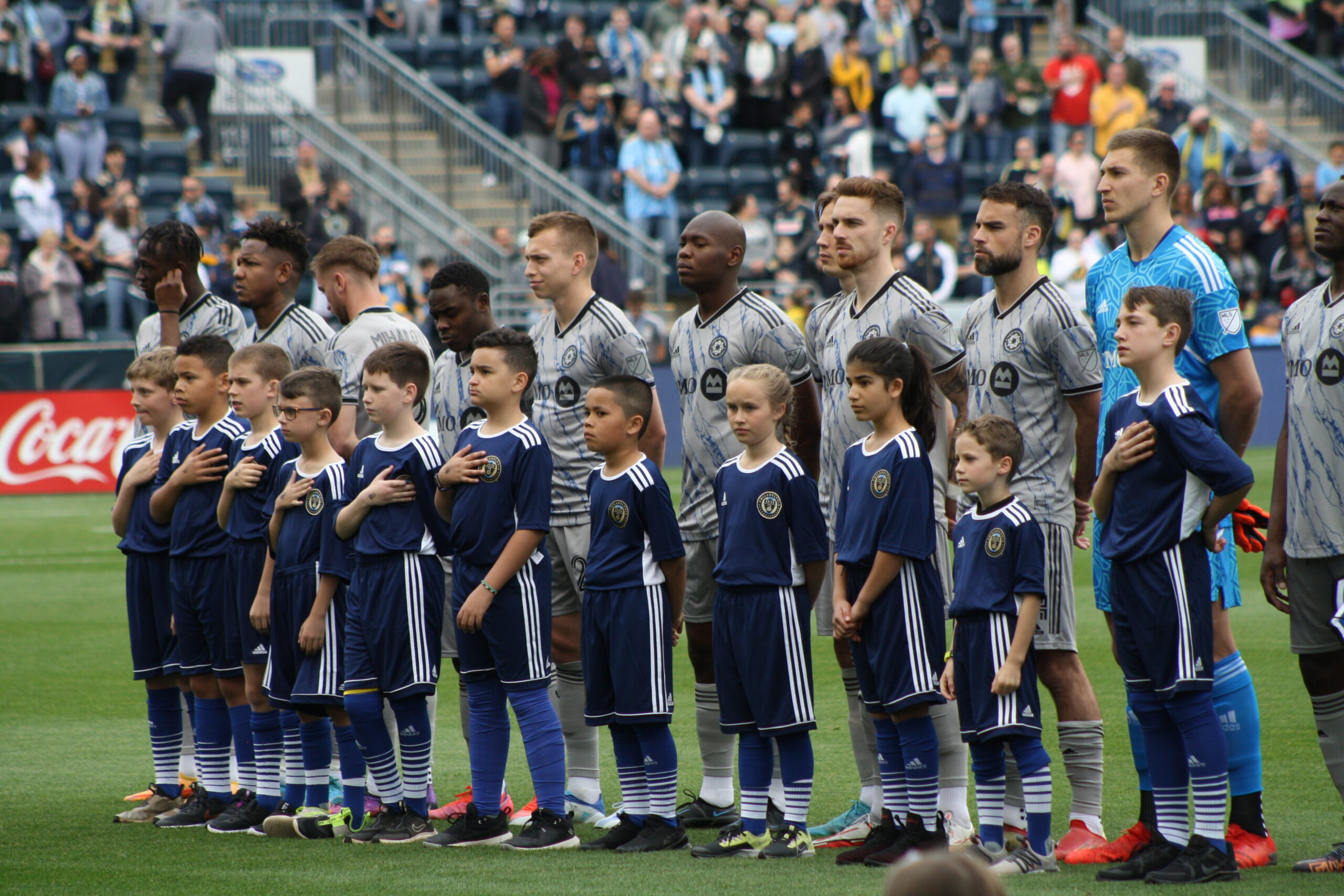 Get Your Philadelphia Union Tickets While They Last!
Each year, the Towamencin Soccer Club holds two club events down at Subaru Park — one in the spring and one in the fall. These are great events that enable our players and their families to enjoy seeing the Philadelphia Union MLS team battle their opponents in person, as well as provide opportunities for our players to participate in activities on the stadium field. The Philadelphia Union has 17 home games scheduled this year; and based on the Union's awesome 2022 season, these tickets will be selling fast!
Our Spring club event is now history but you can still purchase Union tickets for the fall club event.
SIGN UP FOR THE TSC CLUB FALL EVENT
Our annual fall club event is on Sunday, August 20, 2023, at Subaru Park. The Philadelphia Union will be going up against FC Dallas; game time is 7:30 p.m. We have purchased 200 tickets for this event; ticket prices are $33 each. Forty (40) of our players (ages 10+) will have the opportunity to hold a large Union banner on field (part of the "Hype Tunnel") as the Union players take the pitch. TSC players for the Hype Tunnel are chosen on a first come, first served basis.
You can purchase Philadelphia Union tickets by clicking on this link: TSC Union Fall Event
Get the tickets while they last!