TSC Philadelphia Union Summer Camp is Now Open!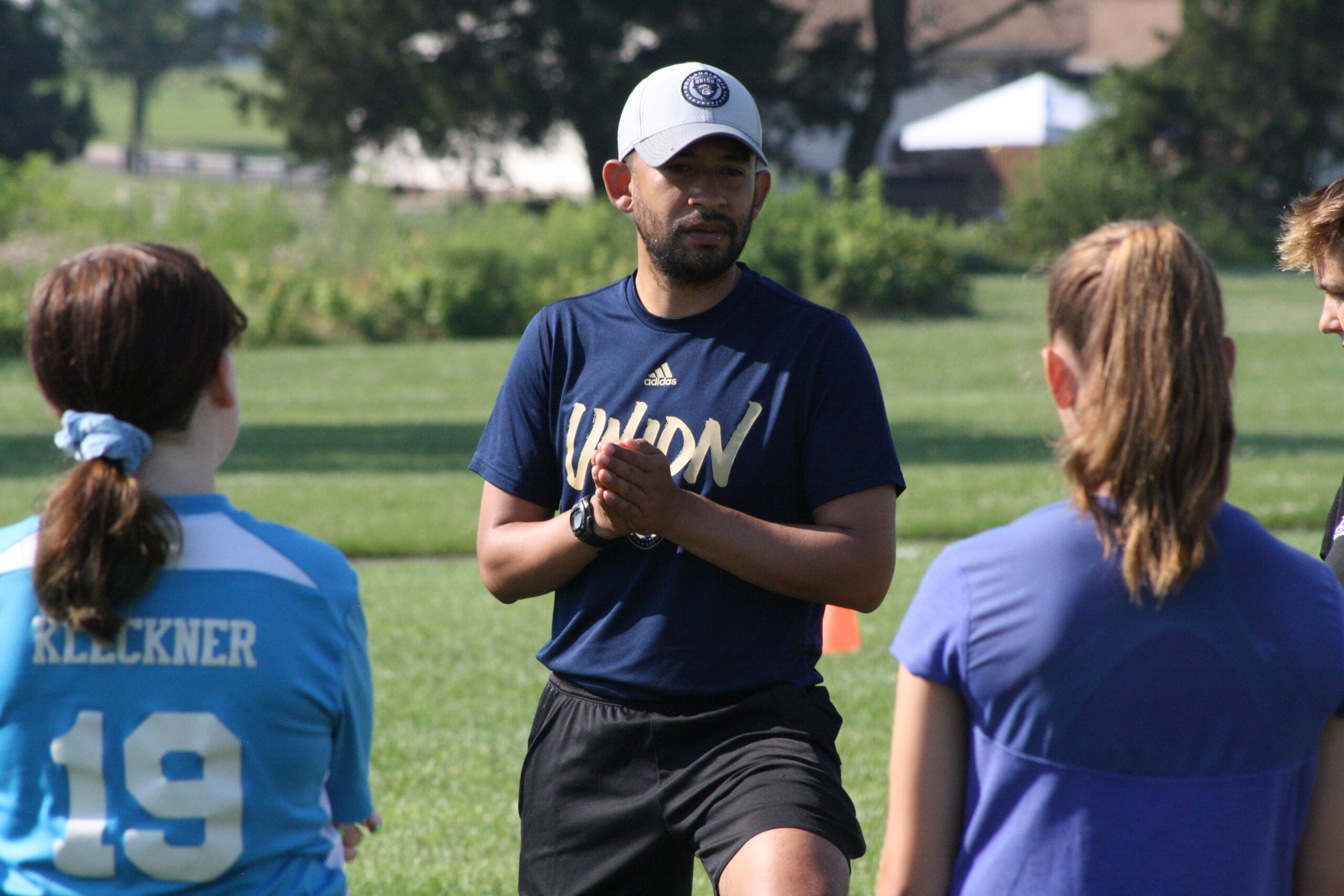 They're back!
The Philadelphia Union, our local professional soccer team, will once again be offering a summer camp right in our own neighborhood.
Scheduled for July 18-21, 2022, in Towamencin, this four-day training camp is designed to help players enhance their individual skills levels, improve overall performance, and have some fun. Geared for players ages 6 to 14, sessions run from 9:00 a.m. to 12:00 noon each day at the Grist Mill soccer fields (corner of Allentown and Forty Foot roads). This is an "open" camp so athletes of all skill levels are invited — this includes players from intramural to select to travel teams.
The benefits of this camp are many. All participants will receive:
solid training from professional Philadelphia Union Youth-affiliated coaches
a free ticket to a future Union home game
an official Addidas Union camp jersey
and memories that will last a lifetime!
The cost of the program is $199. But because of TSC's affiliation with the Union, all TSC registrants are entitled to a 10% discount off of that price. Just use the code AFFCAMP22 when you register for the program. You can register by clicking on this link: TSC Union Summer Camp 2022. Once you land on the Summer Camps 2022 page, just scroll to the bottom of the page to register (or sign in if you already have an account). It's that easy!
Soccer is a very popular — and competitive — sport. And any player will tell you that training is a critical part of learning and playing the beautiful game of soccer. Here's your chance to learn soccer skills and techniques from the very BEST — the Philadelphia Union!
What are you waiting for? Sign up today!