Did You Miss TSC at the Philadelphia Union Game?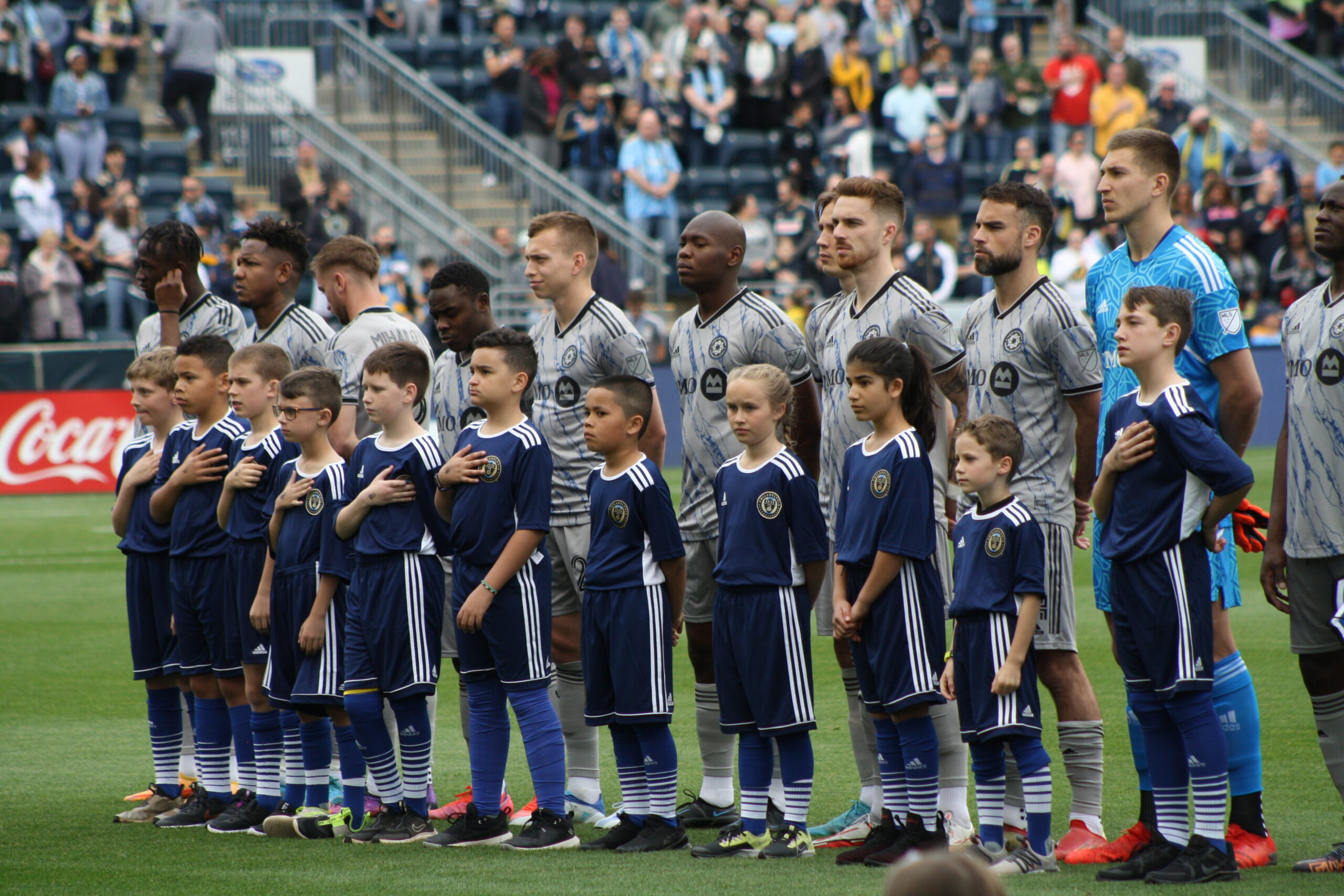 WHAT A BLAST!
Our annual TSC Union spring event was held on Saturday, April 23, 2022, at the Philadelphia Union's Subaru Park. Over 85 players, parents and friends had a terrific time as they watched the Union battle FC Montreal. And while the final score ended with a 1-1 tie, the Union remains in 1st place in the MLS Eastern Conference.
Best of all, 11 of our TSC players had the unique opportunity to serve as player escorts during the opening ceremonies of the game. Who knows — we may be looking at some future Union soccer players (they certainly looked the part)…
Our TSC Union night events are perennial favorites of the club and attract large numbers of TSC members. In addition to the fun and camaraderie of these games, our players often get the chance to participate in on-field experiences (Union player escorts, flag carriers, ball boys/girls, etc.). And some lucky TSC boys and girls will walk away with special prizes (Union scarves, jerseys, and more). It's the perfect opportunity for you and your families/friends to see the Union in action!
If you missed the April game, you still have another chance to participate. Our second (and last) TSC Union night for 2022 is in September. And you can purchase tickets now!
Saturday, September 10, 2022. The Union hosts Orlando at 7:30 p.m. at Subaru Park stadium. Tickets are just $28 each.  TSC members can purchase tickets for the September game by clicking on this link: September Union Game.
TSC Union Nights can be an experience of a lifetime (but only if you sign up).
So don't wait! Purchase your tickets now! Help us cheer on the Union this year!
Any questions, please contact Bill Sinn at wllsinn011@gmail.com