Sign Up for the Philadelphia Union Summer Camp!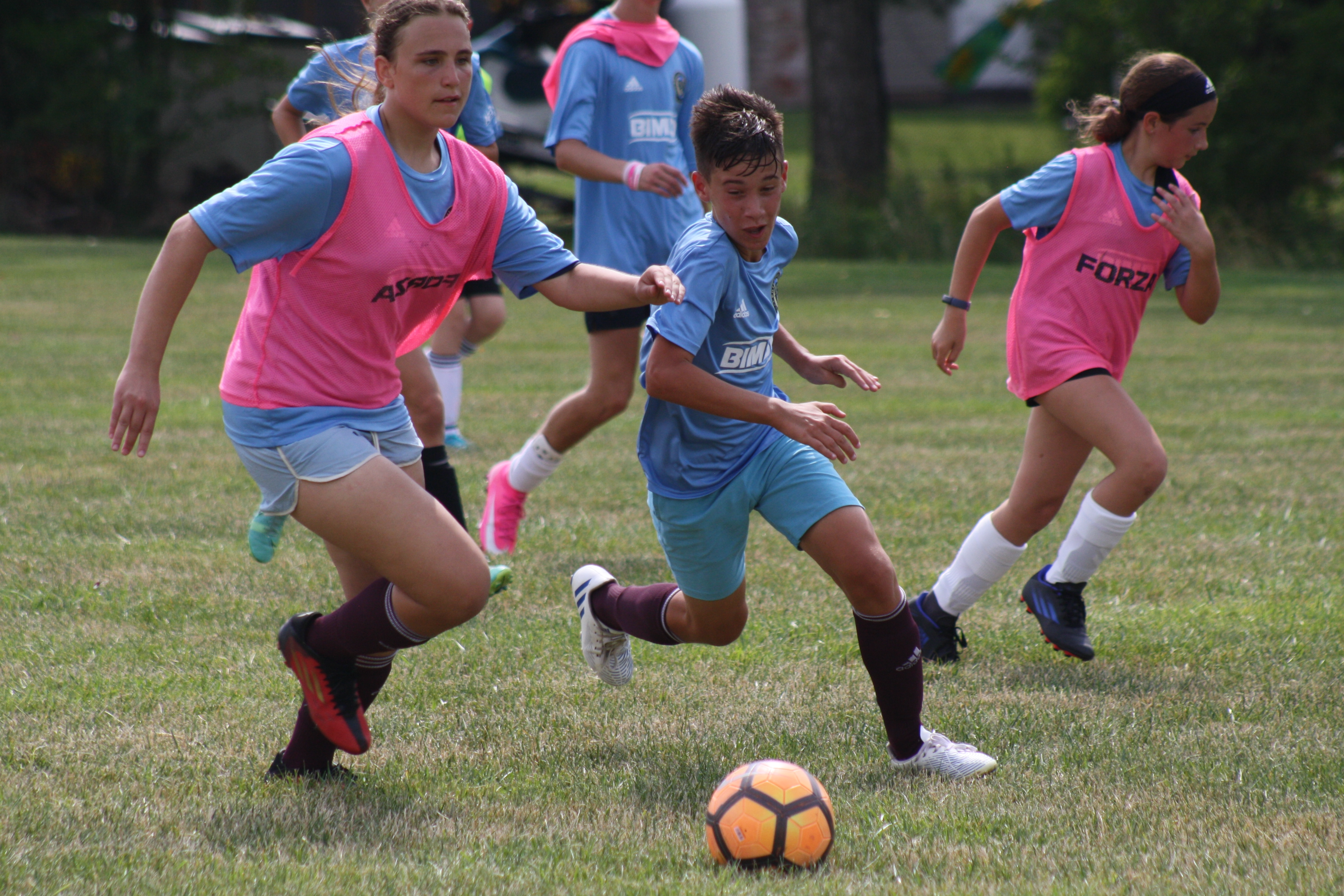 Looking for the Best Youth Summer Training Camp in the Area?
Towamencin Soccer Club (TSC) is once again hosting an exciting summer soccer training camp this year — led by our very own Philadelphia Union! This is an open enrollment camp which means its is open to all players and all skill levels.
Sign Up for the Union Open Enrollment Camp
Date: Monday, July 17 to Thursday, July 20. 2023
Time: 9:00 a.m. to 12:00 noon
Player Ages: 6 to 14
Cost: $219 per player
Registration Link: TSC Union Summer Camp
Just take a look at the many benefits of this summer camp: Participants will receive:
an official Adidas Union Camp jersey
preferred ticket rates for select Union 2023 Home Games. (match and inventory restrictions may apply)
a professional and engaging environment to improve players' abilities and skills
a developmental curriculum aligned with the Nationally recognized Union Academy
coaching delivered by the Professional Union Youth Coaching staff
entertaining and energetic activities designed to create a unique and memorable experience
the opportunity to receive an exclusive invite to the Union-only Player Pathway Program (PPP)
TSC has always been a huge proponent of player training at all age levels. It is one of the reasons we have joined forces with the Philadelphia Union Youth organization to enable us to provide the best, most up-to-date, and professionally-led training in our region. It is now the second year in a row that we have offered this summer soccer training camp in our area. And we had close to 100 participants in the program last year. And we're expecting more this year!
So join us for the BEST summer soccer training camp around! Sign up today and discover the power of the TSC Union partnership! You won't be disappointed.
And watch for more Union updates during the year!